FOR THC APPLICATIONS
CAP04 New Product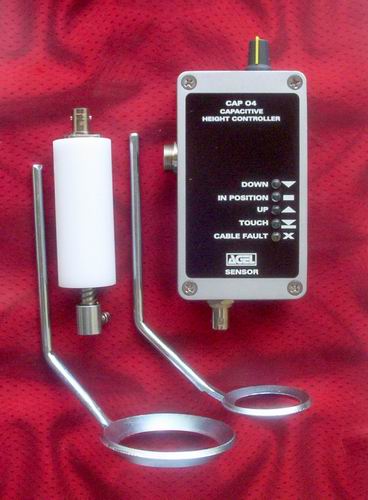 Cap04 has 5 warning LED's and 4 outputs: Down, In-position, Up, Touch or Collision of cutting plate and Cable Fault (LED warning Only)
Cap04 has separate circuitry for "touching" facility.
It allows to operate on painted, laminated or rusty surface
CAP04-V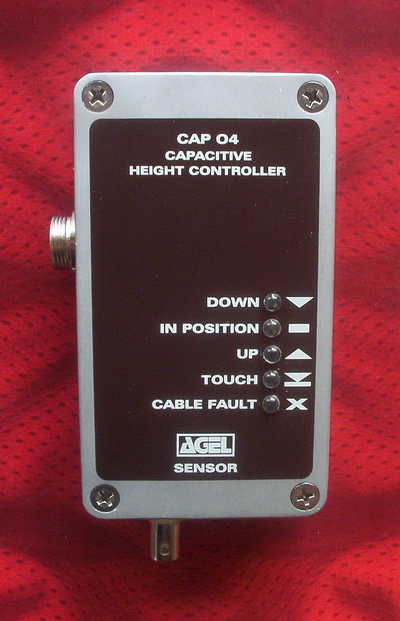 NEW Cap04-V has Remote Height Adjustment facility with 0-10VDC input.
This input has opto-coupler isolated and floating against ground loop return.
It allows adjust the cutting height by your CNC controller
US Customers can be directly contact with CNC4PC

Large Ring Fiber Sensor Head Small Ring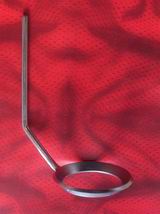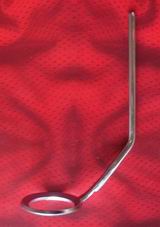 ODě=70mm--IDě=50mm ODě=30mm ODě=47mm--IDě=34mm
Capacitive Sensor
Non-Contact Height Sensor for Plasma and Oxy Fuel Cutter
Our torch capacitive height sensor with control unit can be fitted or retrofitted to any CNC Plasma or Flame Cutters.
Key Benefits
Non Contact, High Sensitive.
Height Adjustable "Externally" and Gap (Dead Band) Adjustable "Internally" have available
UP , DOWN, IN POSITION Outputs are 15V and 15mA.
TOUCH output for Crash Detection or Z Limit..
Five LED display shows UP, IN POSITION, DOWN, TOUCH, outputs and CABLE FAULT
Perfect Solution for Flame Cutters.
Advantage for Plasma Cutters:
Can be used as a IHS (Initial Height Sensing) for plasma cutters with voltage controlled height control systems such as Torchmate(TM) or Animatics Smart Motor controlled axis. It is also possible continuously height control with Mach3 especially with Cap04 with PWM function

Ohmic sensing is a problem on rusty materials. Cap04 is not need to touch.

Due to non-contact operation, saves several seconds on each cut, allowing more cuts per hour.

Allows the arc voltage control to be disabled while cutting. Especially in corners, torch slowing down and this cause torch close to work pate

Prevents the torch from diving into work piece during corners or when initially piercing heavy plate.

TOUCH output also use as a Limit Switch or Crash / Collision Detector for torch head

Cap04 maintains consistent cut quality even as the electrode wears by keeping the torch at the same distance from the plate. This allows the electrode to be fully used before change out.
THE MOST COMMON PROBLEM IS "DOUBLE ARCING"
Prevent Plasma Gas Snuffing: Double arcing, occurs when the torch begins to pierce with the torch nozzle touching the working plate. An example, if the torch-height controller find its initial height by pushing against the plate, and if the plate is thin enough to be pushed down, then the retraction of the torch will not set the correct initial height. The torch will fail to clear the plate because the plate follows the torch back up to its initial height setting. Snuffing of the plasma gas leads to uncontrolled double-arcing in the plasma chamber, causing catastrophic failure of the electrode and nozzle.
IF YOU DO NOT USE CAPACITIVE SENSOR
YOU NEVER KNOW WHERE THE TORCH IS
General:
Aliminium Die Cast Sealed box meet IP65 and Nema4.
Replaceable Sensing Ring.
Easy mount.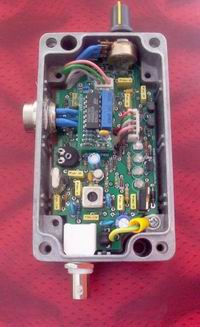 New.....
Cap04 built-in PWM function
PWM outputs drive H-Bridge-9
PWM duty ratio change proportional with height
Continuously monitoring the Torch height.
It operates in the narrow band. This allows high speed and smooth movement of the Z axis at cutting level.
Demo Video
EDGE CUTTING TEST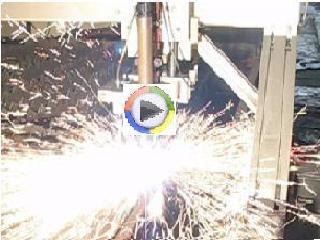 If you are planning to make a video, using our products, we ask that you include our website link and the product link in the description. Notify us, we will compensate you with our product with substantial discount, depends on the depth of Video.
CAP01 is no longer available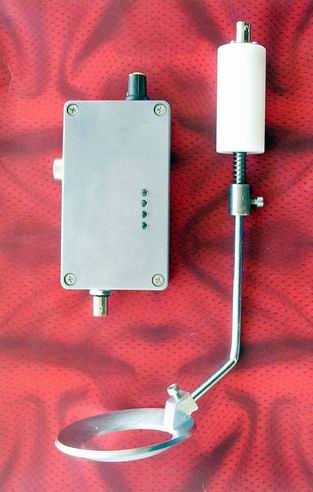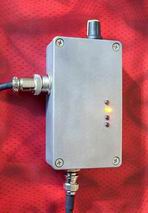 ---